Sustainable people are not born, they become sustainable step by step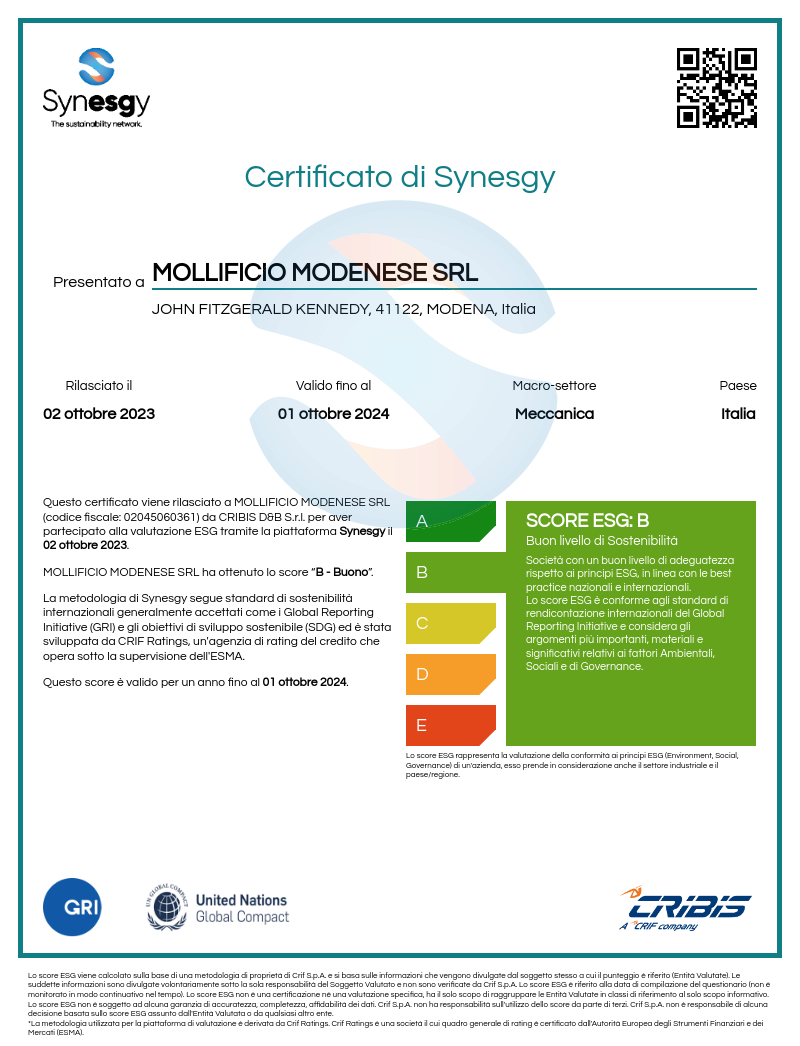 Sustainable people are not born, they become sustainable step by step
True care for environment and society we live in is demonstrated over time, not as a passing trend. We are proud to share that a first ESG assessment recognised our commitment. Our strengths include:
ISO 9001 certification, an ongoing commitment since 1997.
ISO 14001 certification, demonstrating our growing commitment from 2021.
The photovoltaic plant, a sustainable decision made in 2008.
Our commitment to total waste recycling.